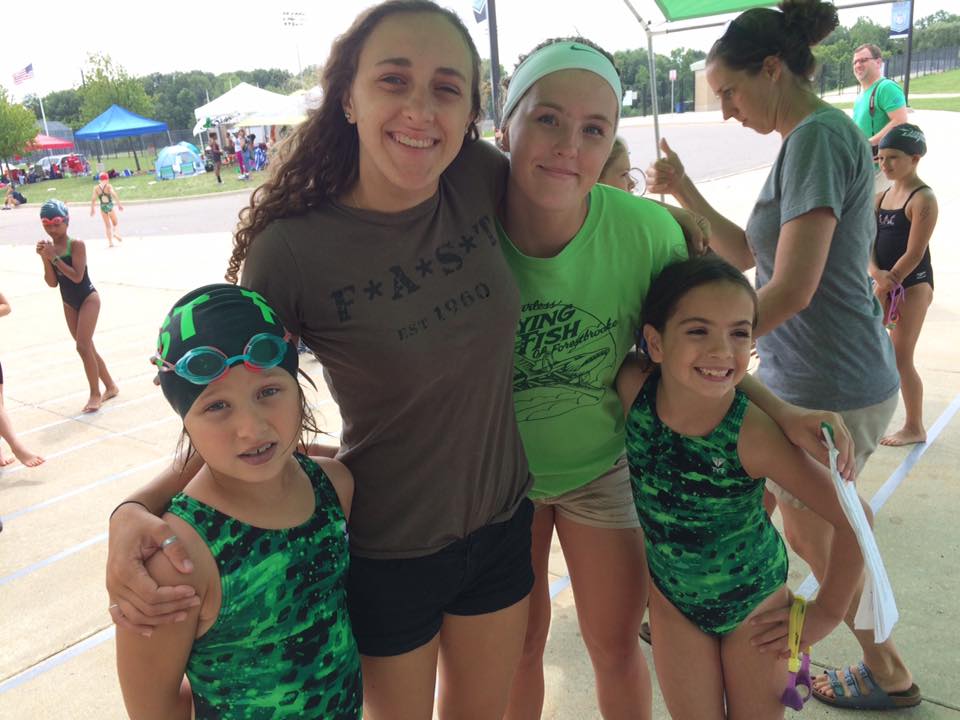 Welcome to Forestbrooke! We are a small, family-friendly pool located in the Forestbrooke neighborhood. Our 20 yd pool is members-only, heated, and guarded, making it an ideal spot to relax. During regular hours, most of the pool is dedicated to leisure swim, and there is a lap lane available at all times. Outside of regular hours, Forestbrooke holds adult swim hours, as well as classes in aqua-aerobics, yoga, and zumba. The pool is also host to a competitive swim and dive team that competes in WISC, as well as a synchronized swimming class and private swim lessons. In addition to offering these athletic pursuits, Forestbrooke also hosts social events, such as a monthly barbecue, for our members. Come join our community and become Forestbrooke Family!
Pool Hours
Sunday 8/29: 12PM-8PM
Monday 8/30 – Wednesday 9/1: 4PM-8PM
Thursday 9/2: 4PM – 9PM
Friday 9/3: 12PM – 9PM
Labor Day Weekend: 12PM -9PM Saturday & Sunday, Monday: 12PM – WHIRLPOOL!!!
Staff
Forestbrooke Pool is a 501c(3) non-profit that is run by a board of volunteers, traditionally people who have been part of the pool community for a while. In addition, it has a staff of managers, lifeguards, and coaches, many of whom are high schoolers and college students from the area and who are often long-time members of Forestbrooke Pool as well.
Policies
Any person using Forestbrooke Pool is agreeing to adhere to the Code of Conduct and to follow all rules, as well as the directions of the lifeguards and staff. Please see our Policies page for information on these and other policies (like the Guest Policy, the deep end test, and when a child is allowed to be at the pool unsupervised).
Become a Member!
Are you interested in becoming a member of Forestbrooke Pool?  Click here for more info. JOIN US TODAY!!!!